Executive Board & Business Agents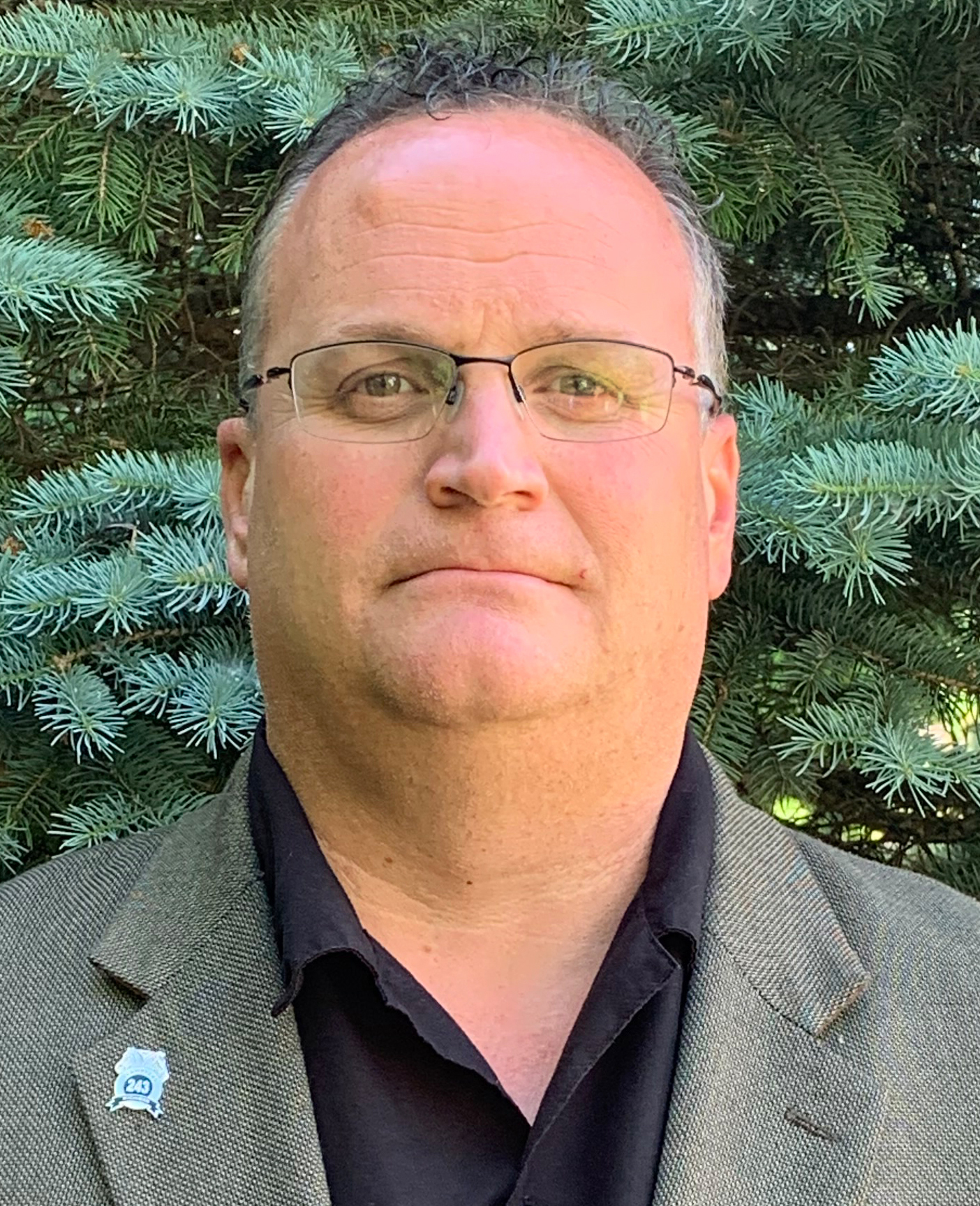 Scott Quenneville
President/Principal Officer and Business Representative
Contact (734) 420-6900, ext. #103
Scott Quenneville first became a Teamsters Local 51 member in 1992 while working for Taystee Bread. He was elected Committeeperson in 1995 and Steward in 1997. He worked next at Interstate Brands (Hostess) in 2011. After being hired in 2013 as a United Parcel Service (UPS Air Driver, Scott became a proud Teamsters Local 243 member.
Brother Quenneville has served Local 243 members as Business Representative, Vice President and Secretary-Treasurer. During the December, 2021 Executive Board meeting, Scott was elected President to the unexpired term of long-time President Jim "Cinci" Cianciolo who announced his retirement after 42 years with the Union.
Scott has years of Union administration experience, through his leadership role on Local 51's Executive Board, serving as Trustee for three terms. Among his many skills are grievance processing, arbitration preparation and presentation and contract negotiations.
Scott is also currently the Co-Chair of the Michigan Teamsters/UPS State Panel.
---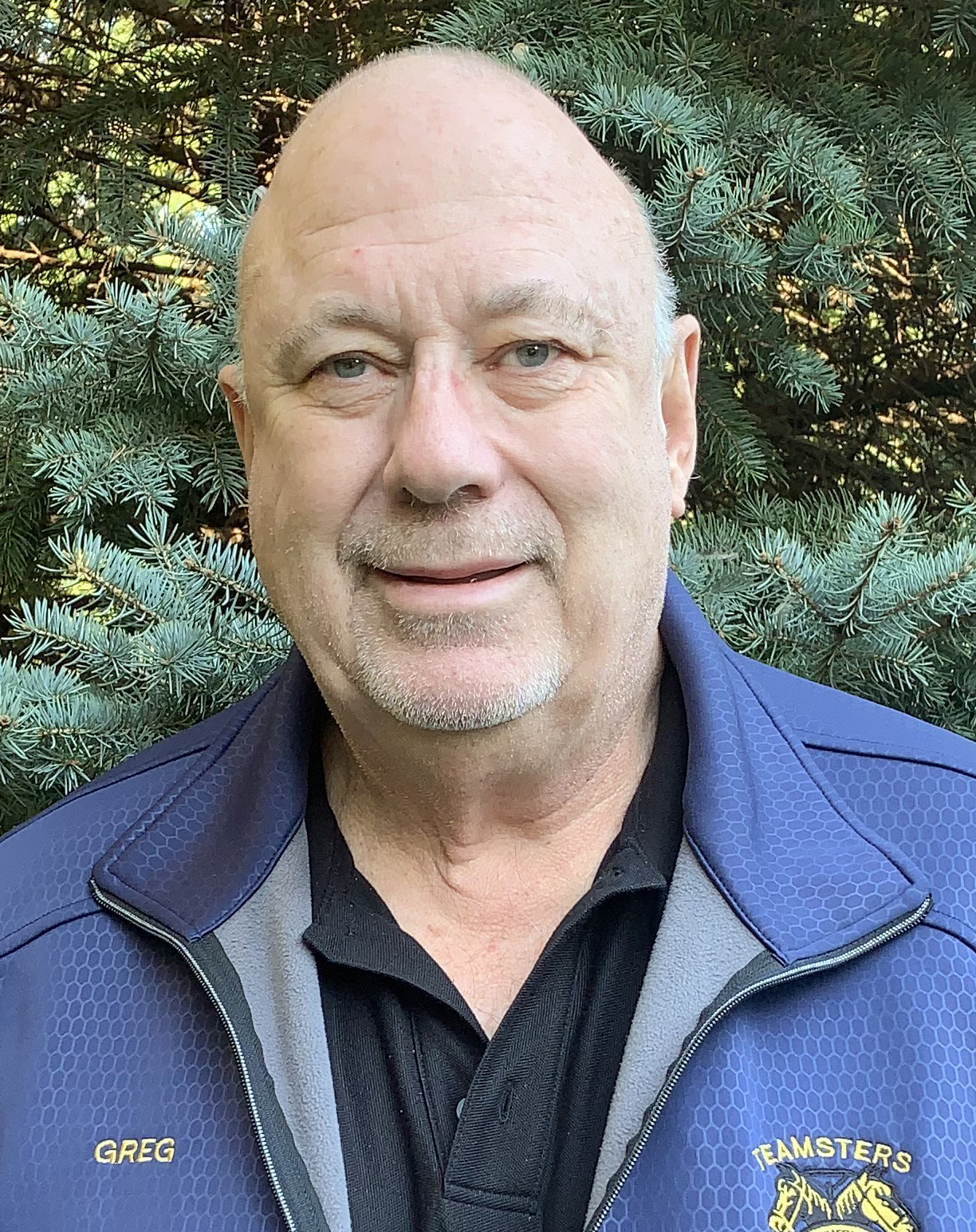 Greg Lowran
Secretary-Treasurer and Business Representative
Contact (734) 420-6900, ext. #104
Greg has been a proud Teamster since 1977. He was hired by UPS in 1978 as a Package Car Driver at Clawson. He also worked as both a Clerk and Shifter at UPS Pontiac. Greg was a Steward and Committeeperson for six years before becoming a Local 243 Business Representative in 1986.
Brother Lowran served as a Local 243 Trustee until his election as Secretary-Treasurer in 1995. He held that important Union position until his retirment in August, 2018.
In addition, Greg served as Chairman of the Michigan Teamsters/UPS State Grievance Panel, presenting grievances and fighting for the members. He also served on the Teamsters/UPS Central Region Negotiating Committee in 2002, 2008, 2013 and 2018 and was a member of the Teamsters/UPS National Negotiating Committee in both 2013 and 2018.
Greg has returned from his retirement to assist Local 243 in several important areas including contract negotiations, grievances and arbitrations and general membership services.
---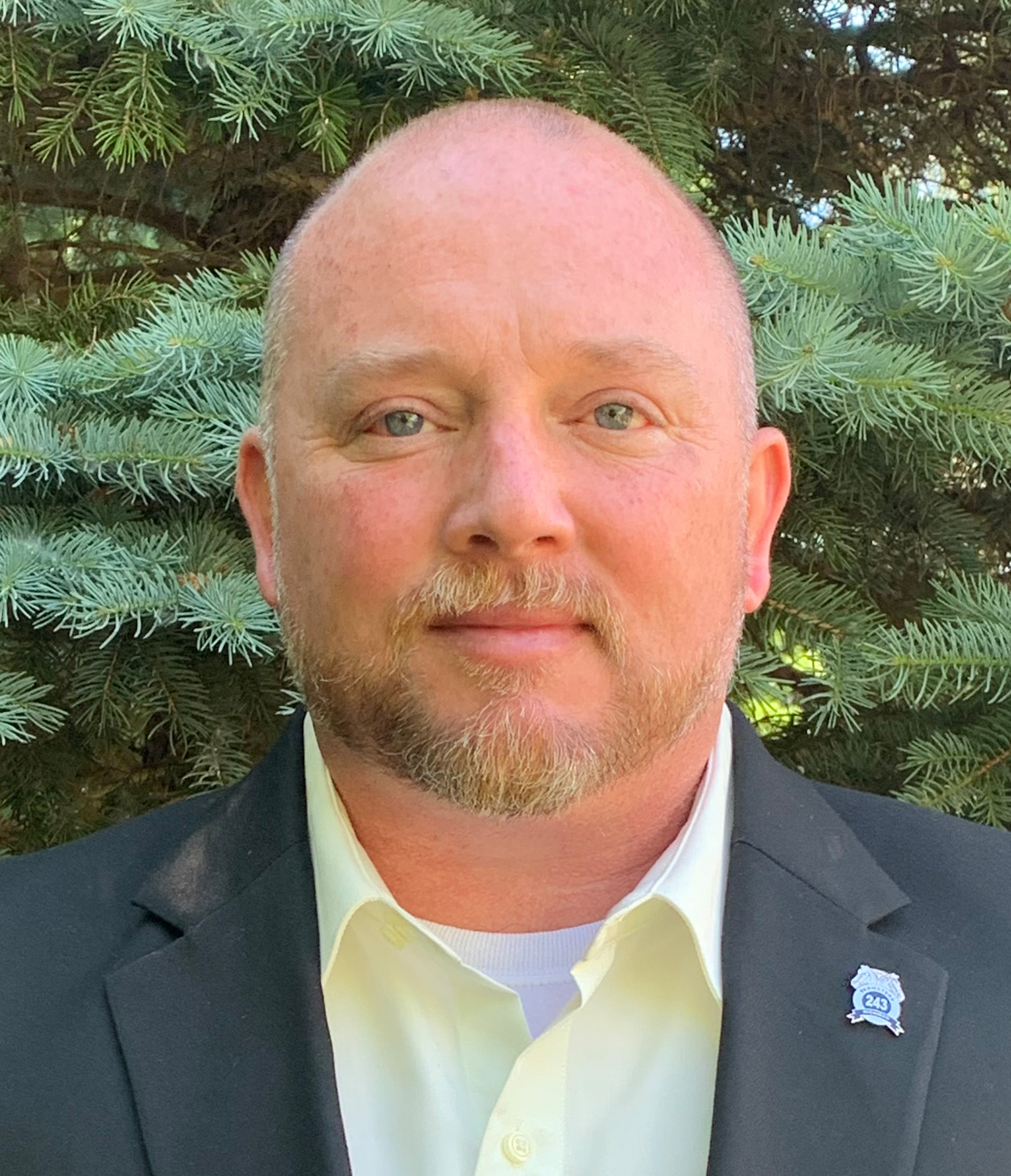 Corey Smith
Vice President and Business Representative (Lansing Office)
Contact (517) 887-2944, ext. #201
Corey Smith has been a proud Teamster for 20 years. He first became a member of Teamsters Local 7 in 1999 when he was hired at Behnke Trucking in Battle Creek. In 2001, Corey became a member of Teamsters Local 299 as a carhauler at Cassens Transport in Detroit. He was hired at Jack Cooper Transport in Lansing in 2007 where he was a member of Teamsters Local 580.
He was elected in 2008 and served for three years as Committeeperson. He was elected Steward in 2011 at Jack Cooper and served the membership in that position for six years. Then in 2014, Corey was hired as an Assistant Business Agent for Local 580.
Brother Smith was also elected Trustee of Local 580's Executive Board in 2014, a position he held until Local 580 members voted to merge with Local 243 in 2015.
Over the years, Corey has gained valuable experience in contract negotiations, grievance investigation and processing, arbitration preparation and presentation and organizing campaigns.
---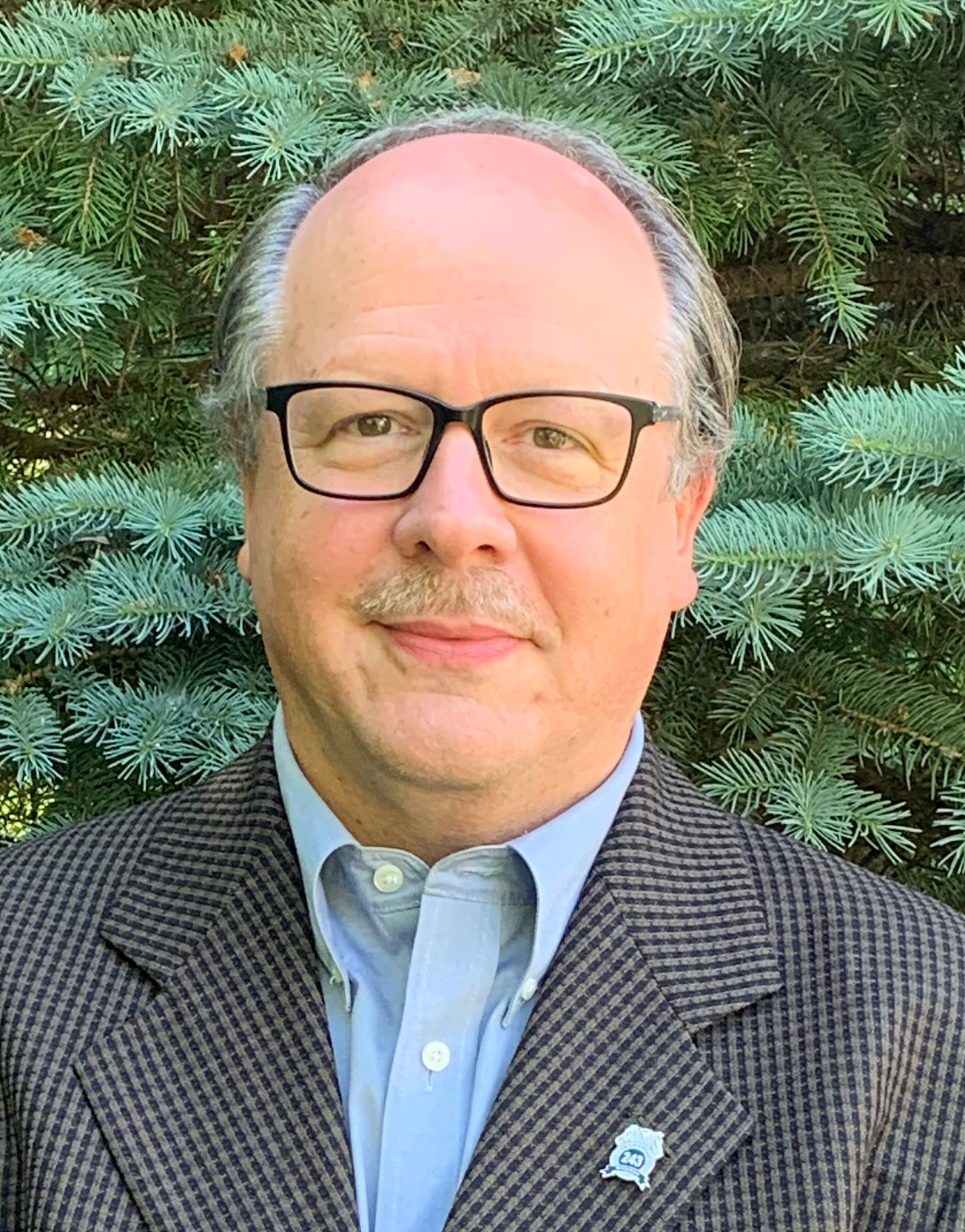 Phil Turner
Recording Secretary and Business Representative
Contact (734) 420-6900, ext. #107
Phil Turner has worked with Local 243 and its membership for over 30 years. He is responsible for writing, editing and printing the Local 243 Mirror and adminstering Local 243's website. Phil has assisted with the production of flyers, brochures and mailings for Union organizing drives, various political campaigns and Union community service and charitable projects here in Michigan and across the country.
A graduate of Michigan State University, Brother Turner worked as an on-air news announcer/writer for 95 FM WVIC in East Lansing, Michigan. While attending MSU, Phil was News Director for the Michigan State Radio Network. He also worked in the public relations department for both the Michigan State AFL-CIO and the UAW's Community Action Program (CAP). In addition, between 2014 and 2018, Phil worked as a school bus Driver and Union Steward for the Utica Community School (UCS) District in Sterling Heights, Michigan.
---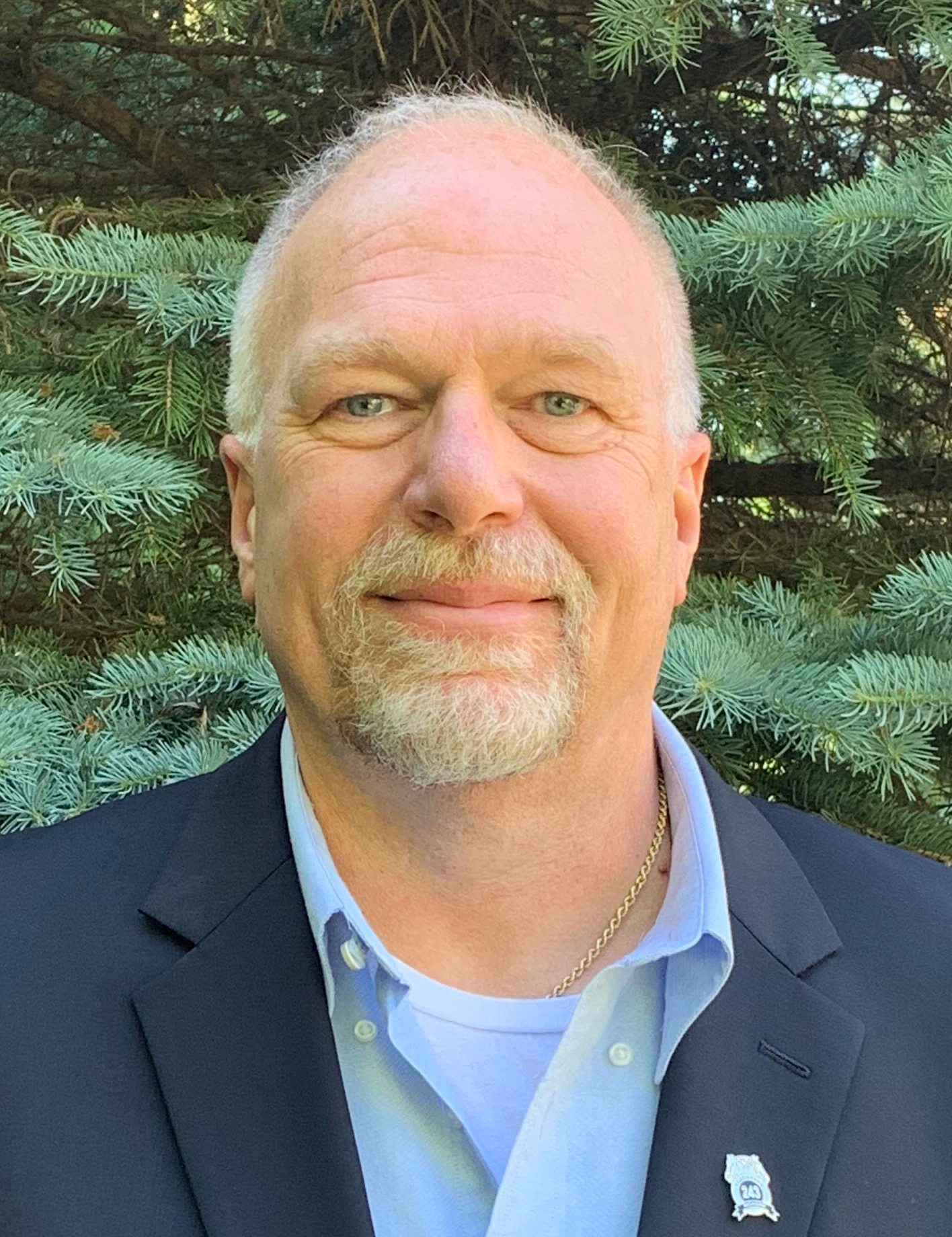 Dave Bailey
Trustee and Steward (Palmer Moving & Storage)
David Bailey was elected Trustee in 2002, 2005, 2008, 2011, and 2014. He became a Teamster in 1979 at the age of 23. David is employed in the Moving and Storage Industry at Palmers. He has served as Steward since 1998 and served on the Union Negotiating Committee for Palmers Moving and Storage the last five contracts.
Along with his duties as Trustee, Brother Bailey also serves on Local 243's Organizing Committee and assists with Local 243 political activities. Dave is a proud veteran of the United States Navy.
---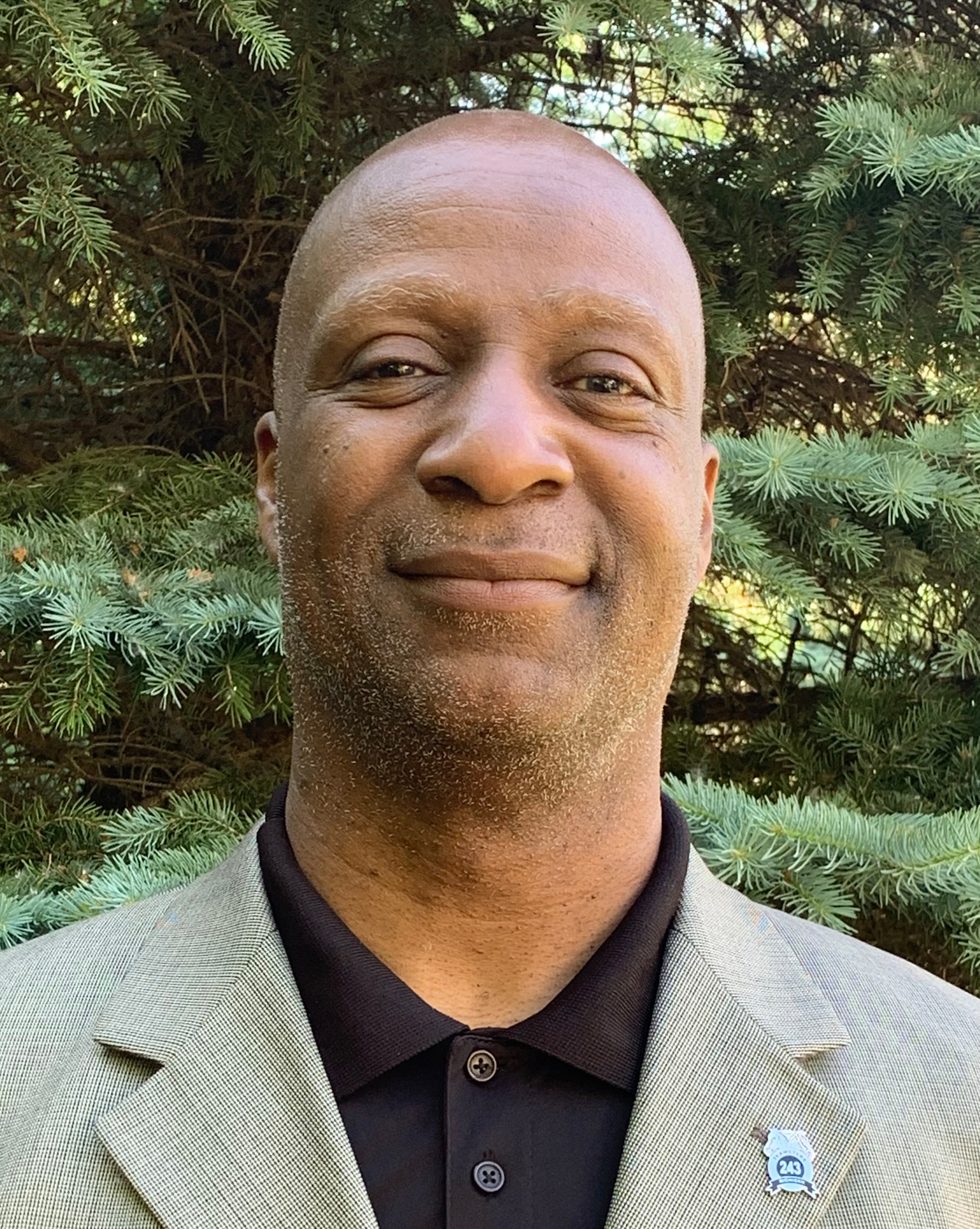 Ernie Bell
Trustee and Committee Person (UPS Feeders)
UPS Madison Heights Feeder Driver Ernie Bell has been a Local 243 Trustee since 2016.
Ernie grew up in Detroit, Michigan. A graduate of Finney High school, he attended college at Highland Park Community College and Southeastern Louisiana University.
Brother Bell became a Teamster in 1987 when he was hired by UPS. He was a Package Car Driver for 16 years and has worked as a Feeder Driver in Madison Heights since 2003.
---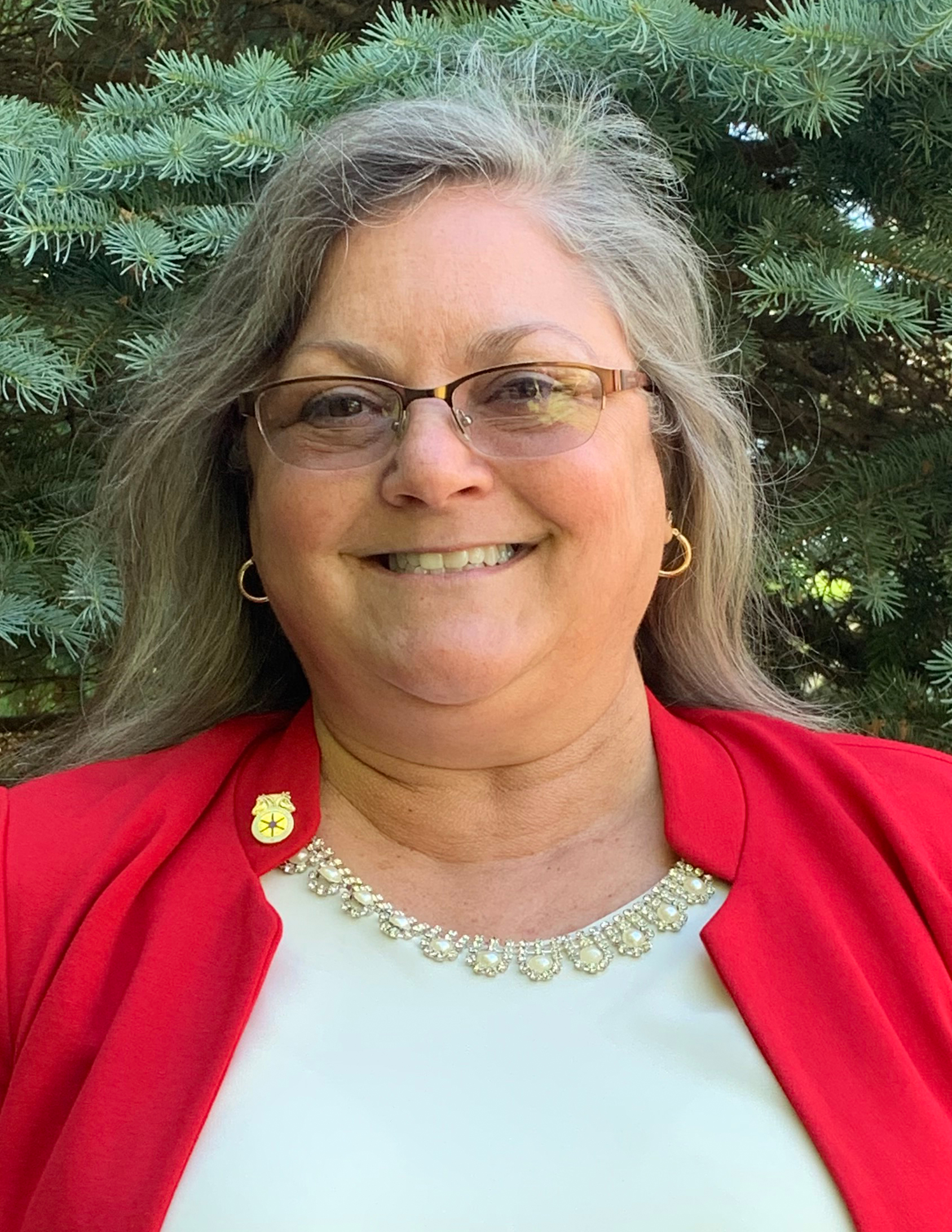 Lynne Meade
Trustee and Business Representative (Lansing Office)
Contact (517) 887-2944, ext. #202
Lynne Meade began her employment at Eaton Rapids Community Hospital in May 1987. In 1999, Lynne and her co-workers decided that working without a union was not in their best interests and thus organized and became Local 580 members.
Lynne was elected Steward, gaining valuable experience in contract negotiations and grievance processing.
Sister Meade was appointed Trustee in Local 580 in 2000 and was hired as a full-time Business Representative in 2007. Lynne was later elected Vice President and then President, holding that position in Local 580 until the merger with Local 243. Lynne was elected to the position of Trustee in Local 243 in May 2016.
---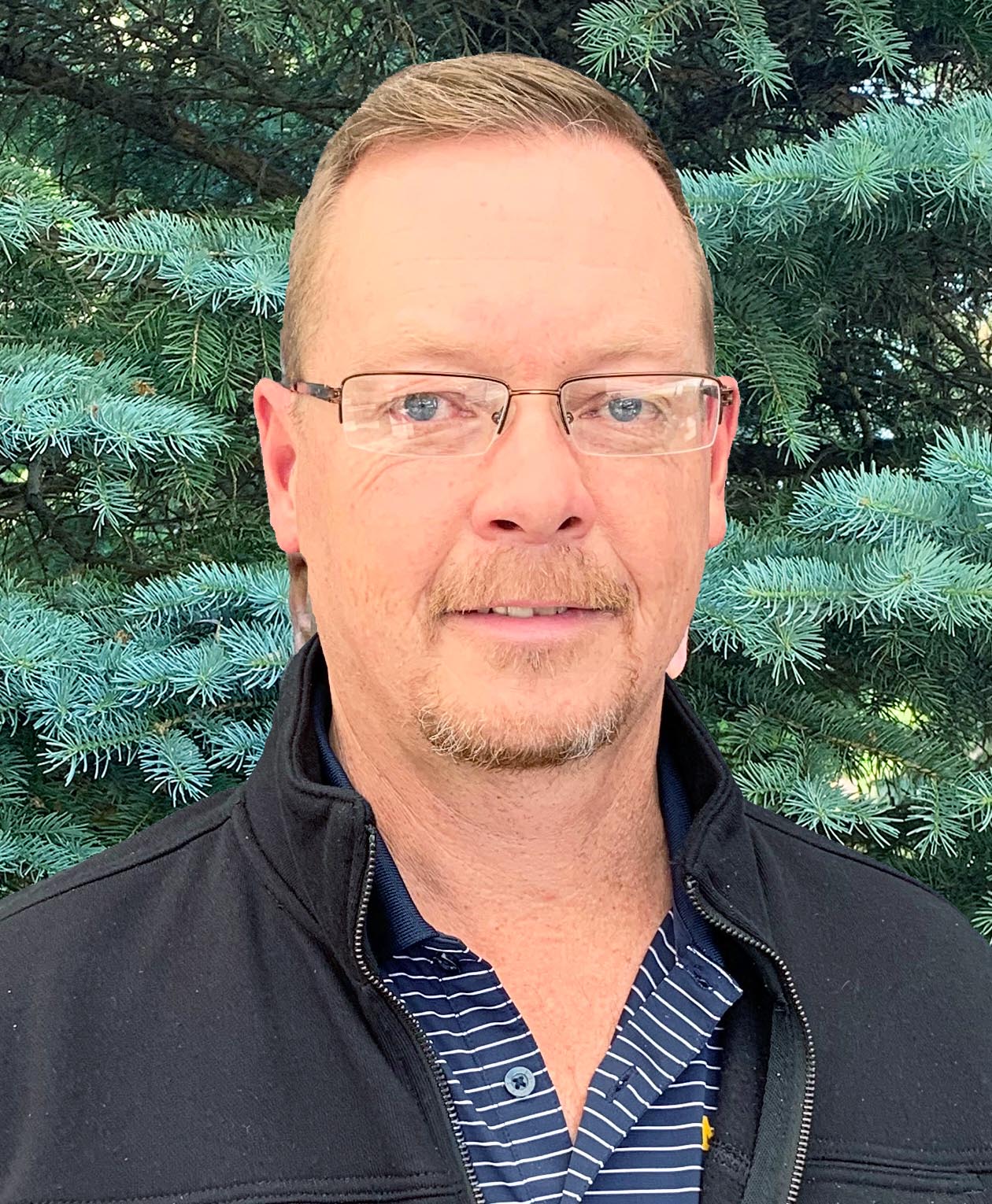 Scott Wood
Business Representative
Contact (734) 420-6900, ext. #105
Scott first became a Local 243 member in 1987 when he was hired as a Preloader at UPS in Roseville. He became a Package Car Driver in 1989 and maintained that position for 31 years.
Scott was elected Committee Person in 1998 and elected UPS Woodbridge Steward in 2000. As a Steward for the past 20 years, he has processed and helped resolve hundreds of rank-and-file grievances, including several grievances involving violations of UPS members' 9.5 contractual rights.
Throughout his lifelong career, Brother Wood has worked at UPS Centers in Roseville, Woodbridge and, most recently, the new UPS facility in Shelby Township. Scott's ongoing commitment to service and safety earned him the "Circle of Honor" distinction with 30 years of safe driving.
---
Christina Gonazlez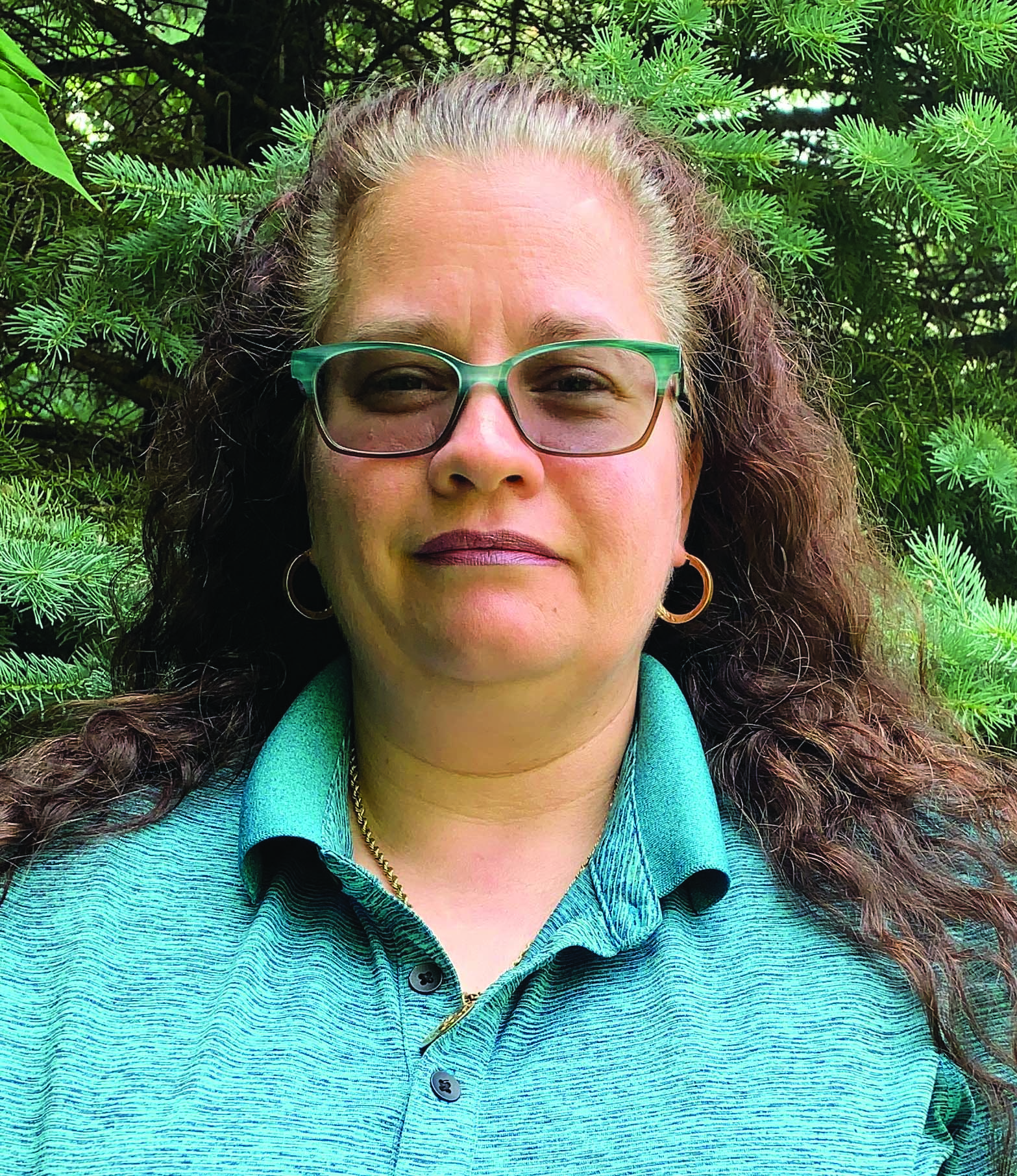 Business Representative
Contact (734) 420-6900, ext. #108
Christina has been a proud Teamsters Local 243 member for 25 years, working for UPS at Detroit Metropolitan Airport since 1997.
Sister Gonzalez was elected Steward in 2016. During her time as Steward, she gained valuable experience in contract negotiations and fighting for members in the grievance procedure. She has been active in signing up hundreds of new UPS members and informing them of the rights and benefits they receive as Teamsters. She has also assisted with ongoing membership DRIVE recruitment campaigns.
Christina grew up in Detroit and later moved to Trenton when she settled down and raised a family.
---
Bill Black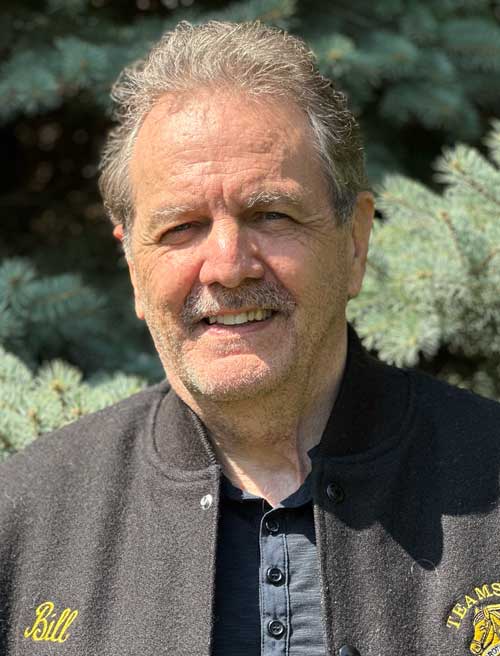 Business Representative
Contact (734) 420-6900, ext. #106
Bill Black has been an active Teamster member and since 1988 at Teamsters Local 41 in Kansas City, Missouri. He was hired as a Local 243 Business Agent in 1996 representing Local 243 members at nursing homes, moving and storage companies and Sears.
Brother Black served Michigan Teamsters in a variety of capacities during his 35 years of service. Most recently, he worked as the Political and Legislative Director for Michigan Teamsters Joint Council #43 from 1999 through 2022. He also served as an IBT International Representative from 2001 until 2022.
Bill is ready to put his three decades of Teamster membership and local union activism to work as he "comes home" to Local 243 as a Union Business Representative.
Page Last Updated: May 131, 2023 (11:17:47)