Membership Benefits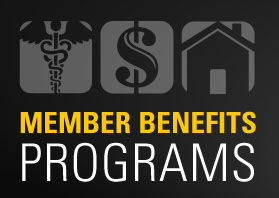 Teamsters Local 243 members can take advantage of a variety of special member-only benefits.
- $5,000 Life Insurance accidental death benefit.
- Eligible for a $1,000 Local 243 Scholarship or a $500 Marshall Lasser Scholarship.
- Eligible for either a $10,000 or $1,000 James R. Hoffa IBT Scholarship.
- Eligible for a $1,000 Robert Holmes Memorial Scholarship.
- Free legal advice from attorney Marshall Lasser.
- Receive the Local 243 Mirror newsletter to inform you of Union activities and events.
- Eligible for membership in the Teamsters Credit Union -- offering free checking, low interest loans and discounts on cell phones with some carriers.
- Free personal financial planning advice from Ted Lakkides.
- Free notary republic service.
- Right to attend all Union meetings and vote on your Union contract.
- Right to vote and run for Union Steward.
- Right to vote and run for Local 243 Union Executive Board.
- Right to attend contract proposal meetings, which determine what will be in your contract.
- Retiree Health Insurance - Teamster Medicare supplemental program with nationwide availability, competitive rates not available to the general public.
- Credit card with low intro APR and $0 fraud liability.
- Everyday savings on car and truck rentals, computers, legal services and more.
- Health Discount - Teamster welfare can discount services and prescription drugs from 10% to 65%.
- Mortgage and real estate - through Wells Fargo in some cases can help with mortgage payments if you are unemployed, disabled, locked out or on strike.
- Vision care - VSP Teamster Vision Care saves members $290/year (on average).
- Auto and Homeowners Insurance - Save up to 15% on home and auto insurance through Metlife Auto and Home.
- AT&T Wireless - a 15% discount on AT&T wireless plus no activation fee.
- Life and accident insurance that provides financial security to you and your family with Teamstershield Accident and TeamTerm Life Insurance.
Page Last Updated: Aug 04, 2023 (08:06:41)